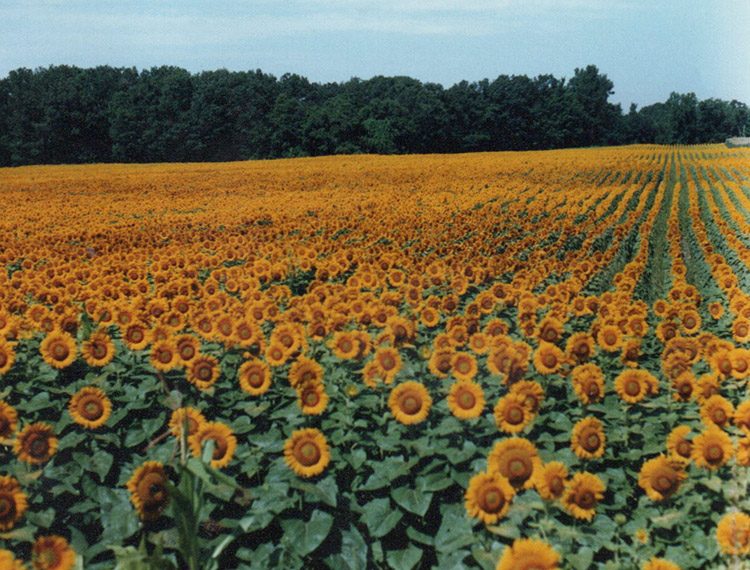 20 Jul

Sunflower Field Opens

For three weekends in September, Dancing Grain Farm Brewery will open its sunflower field to the public for a small admission!  Picture rows and rows of cheery yellow, perfectly symmetrical blooms cascading into the sunset!

Dancing Grain Farm Brewery planted sunflowers on July 10, 2022 as a trial crop rotation.  Barley, the single largest ingredient in beer production, is DGFB's primary crop and the need to rotate between harvests to break weed, pest, and fungal cycles is the key to the quality malting barley produced on-farm.

Sunflowers offer the possibility to implement short-season crop rotations, allowing us to harvest our barley in early summer and replant in late September.  Sunflowers are quite hardy, although this year was a good test.  The first real rain our field received after planting was in early September.  That means, our 60 day sunflowers extended to 80 day sunflowers!

Nonetheless, these beauties are showing their colors while protecting soil health and fertility.  Come see our sunflowers before they're gone!